OMG, Got up this morning and checked my calendar and noticed the 15th and it dawned on me!!  17 months ago today my Jessee became a tripawd.  Where has all the time gone?  Been loving on her every single extra day we've had.  She is doing so well.  She is getting accupuncture treatments every two weeks to help her neck and shoulder (from tripawd stress) as well as some rear leg help.  Has a fabulous appetite and is just doing very very well for an almost 10 year old dane (August 1st).  She still jumps up on the bed with a small stool to assist, runs and chases the birds.  Just living her life.  Here are some very recent photos from the last day or so..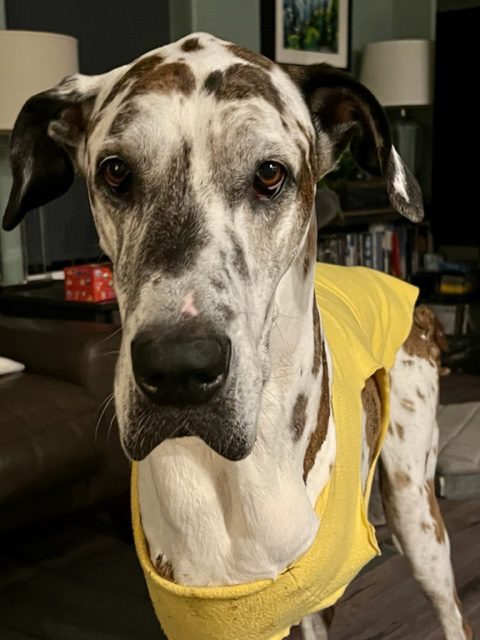 This was taken last night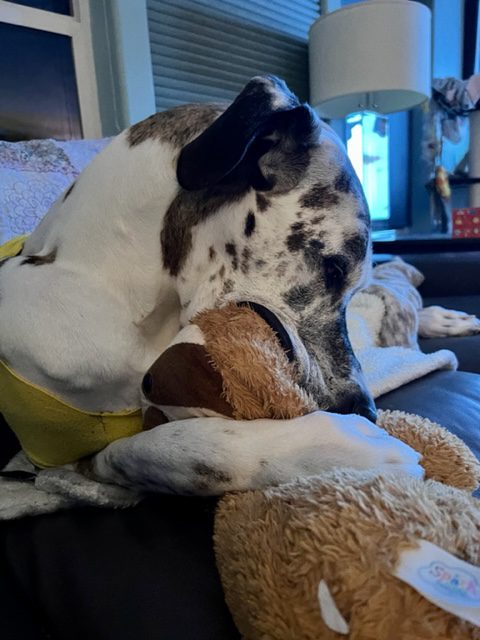 Also last night after she settled in for a nice suckie baby session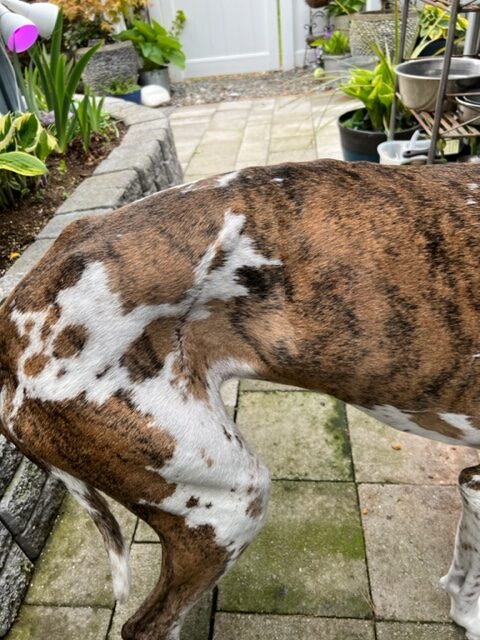 Couple days ago showing her latest incision healing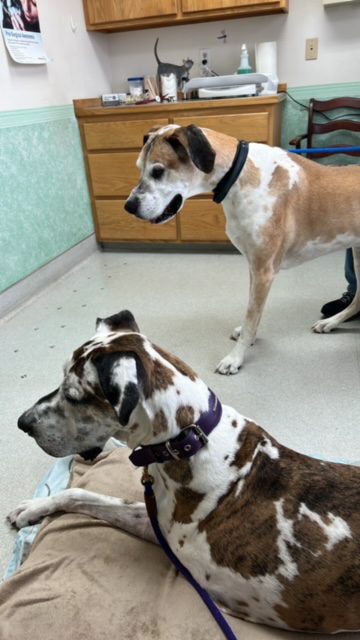 And this was Jessee and Jaymee at the vet for her treatment.  She knows this is to help her.  She just lays on her comfy cushion as Dr. Allen inserts the needles and she relaxes during the session.
For anyone wondering if it's the right thing to do to amputate a leg on a large dog.  Please read my Blog regarding Jessee.  We have had 17 months so far and counting of extra time with Jessee we never thought we'd have after the diagnosis.  She is doing so well and had adapted like the superstar she is!!