Greetings everyone!  Today is two weeks and two days after the last procedure Jessee had to remove the spindle cell soft tissue sarcoma.  And, drum roll please… she is healing up really well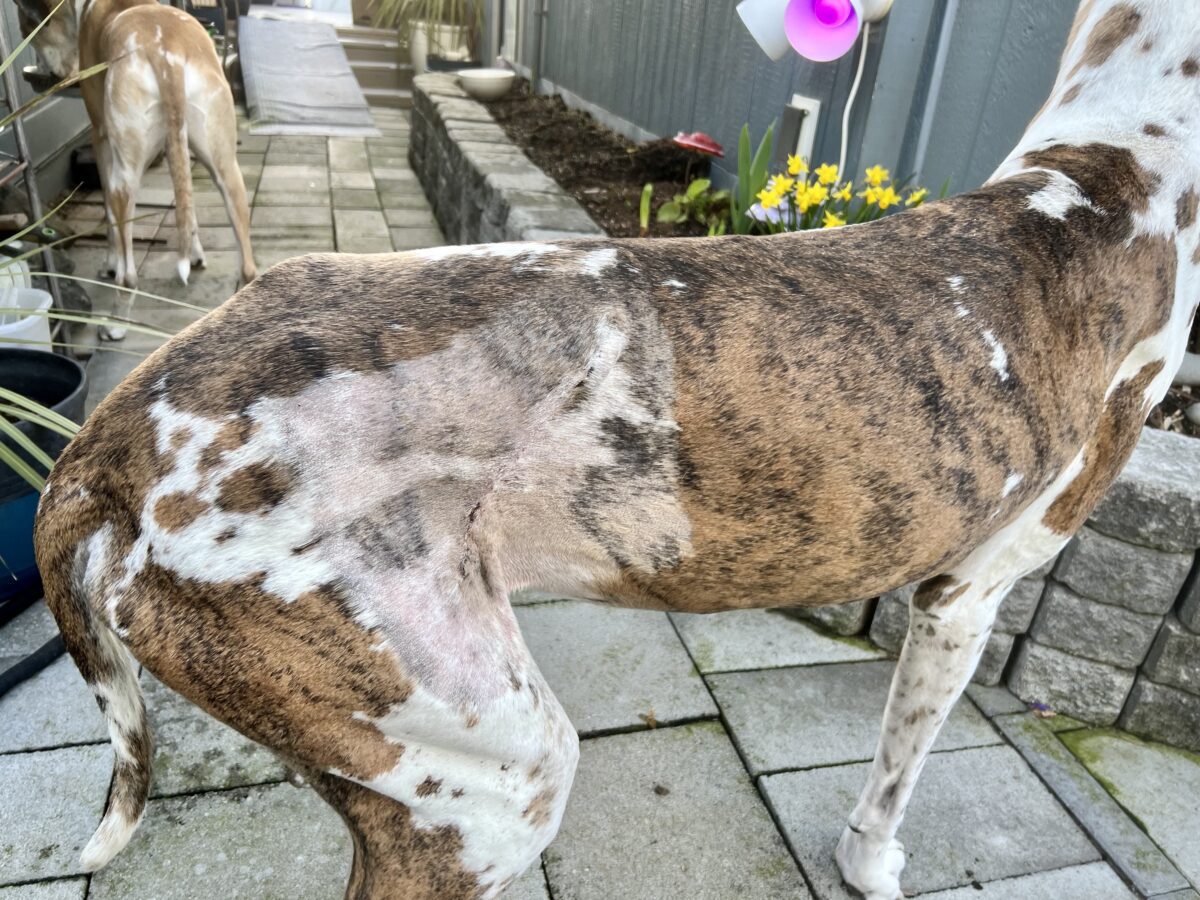 We are taking two short walks everyday to build up those rear leg muscles a bit.
So nothing like a nice walk after the morning rain in the spring grass behind our house.  Easy access for me and mom and dad can keep watch for any dogs I might decide I want to try and chase.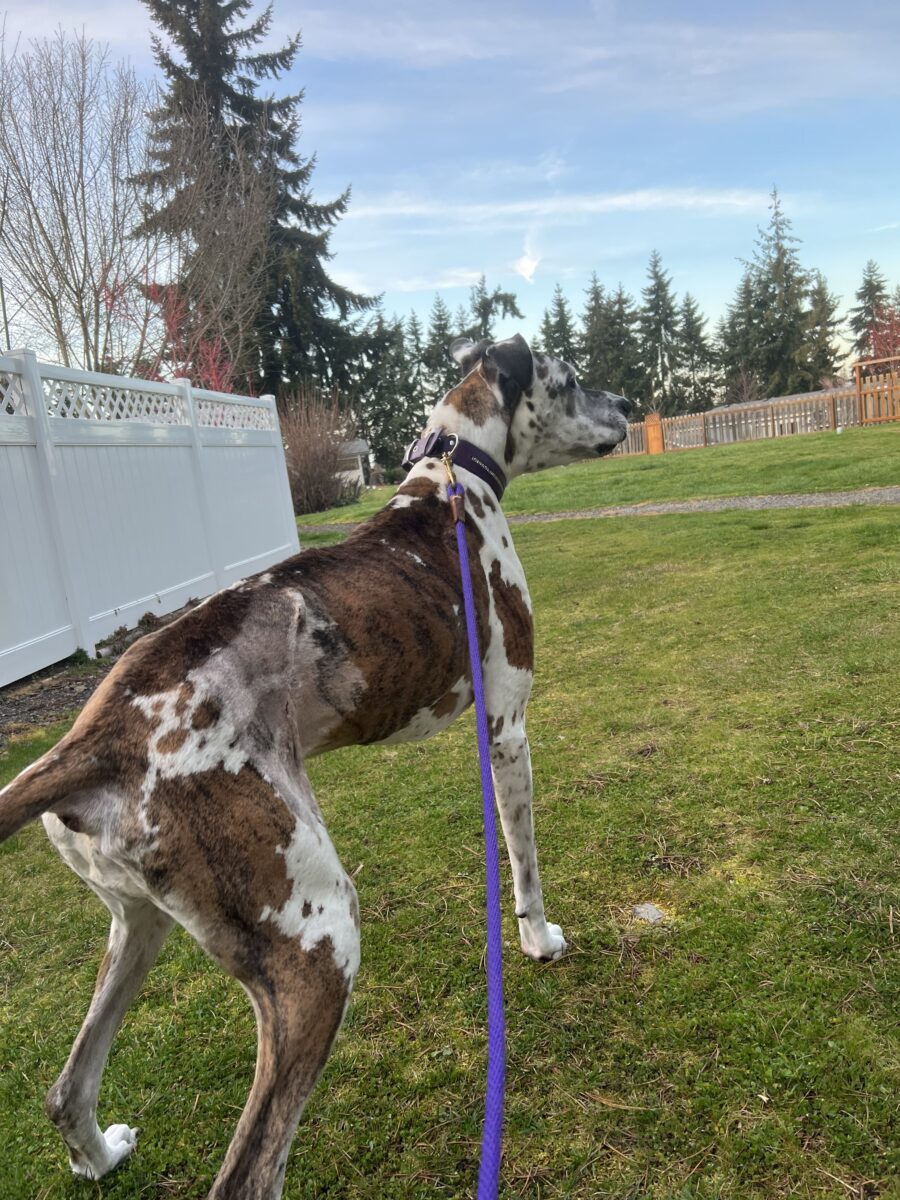 It's my area and everyone needs to recognize that, lol.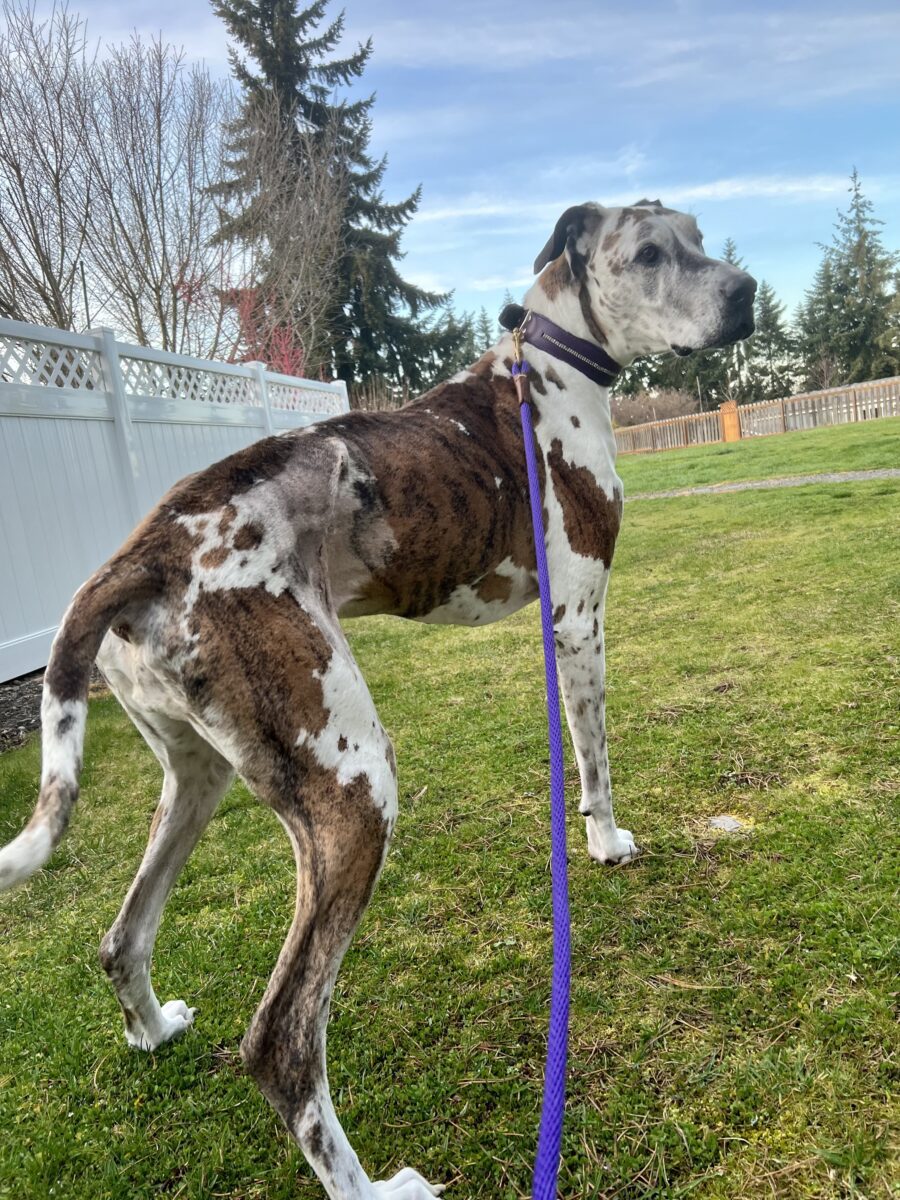 Seriously, Jessee is just doing fabulous.  We see Dr. Rizzo tomorrow for the post op check but anticipate no issues.  Her appetite is roaring strong as always.  I may have to go back to work to maintain this oncology diet for two Danes.  We go through about 6.5 lbs of it a day between the two of them :).  Just kidding but with prices these days it does add up!  She is now 15 months as a tripawd and a second cancer survivor.  She continues to amaze me everyday and even though I sleep in a S position to accommodate her, wouldn't change it….