This is a pretty darn exciting week.  Yesterday mom went birthday shopping for me.  From what I understand from listening to her she bought me a whole bunch of treats.   Although this week me and Jaymee have been enjoying doggie ice cream in the warmish weather up here in WA.  I won't share with Jaymee.  We both need our own cups cause that's how we are 🙂
This is me checking out the neighborhood.  I thought I saw a noise so I had to get a better look.  I don't "need" the harness but mom says it makes it so much easier to guide me if need be.  I just finished oral chemo #15 with the new regiment last night and I'm feeling good.  Eating like I always do, lots.  Pooping really good quality poops too 🙂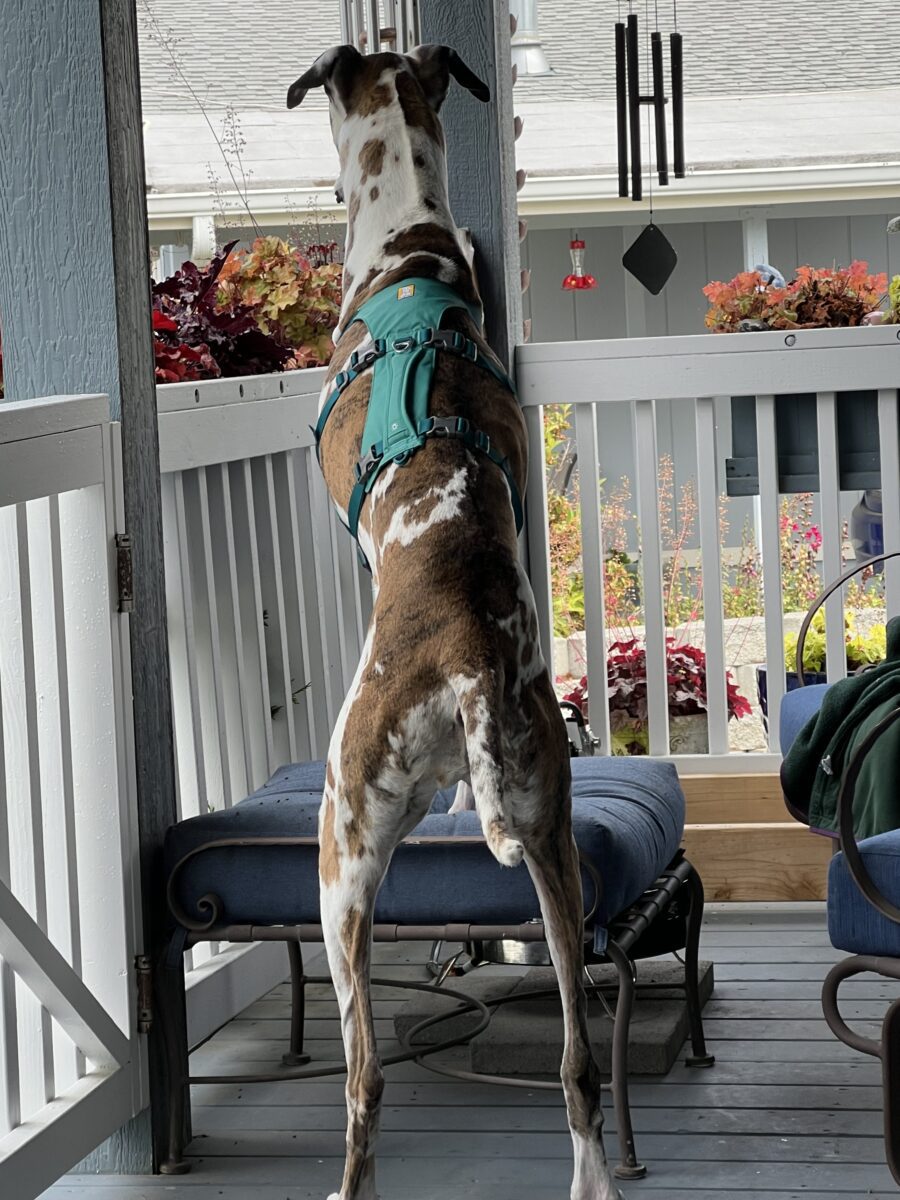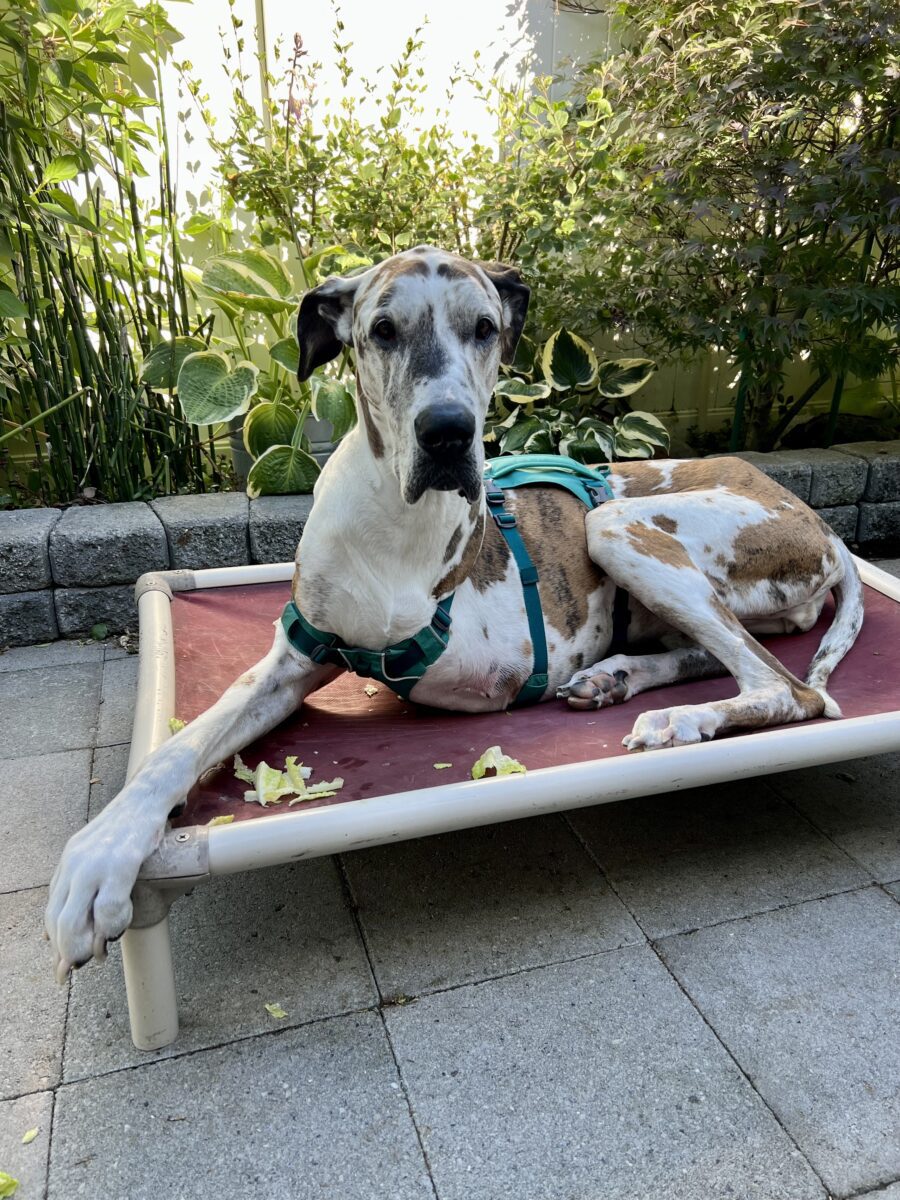 that's me laying on my elevated bed in the afternoon snacking on my daily bunch of romaine.  Again, we don't share, both me and Jaymee need our own head of romaine each day just cause we love it.
Jaymee decided to photobomb this picture of me so mom thought she'd include it too as he will be 9 in a few weeks.  We both get our own celebration though.  No combining birthdays in this house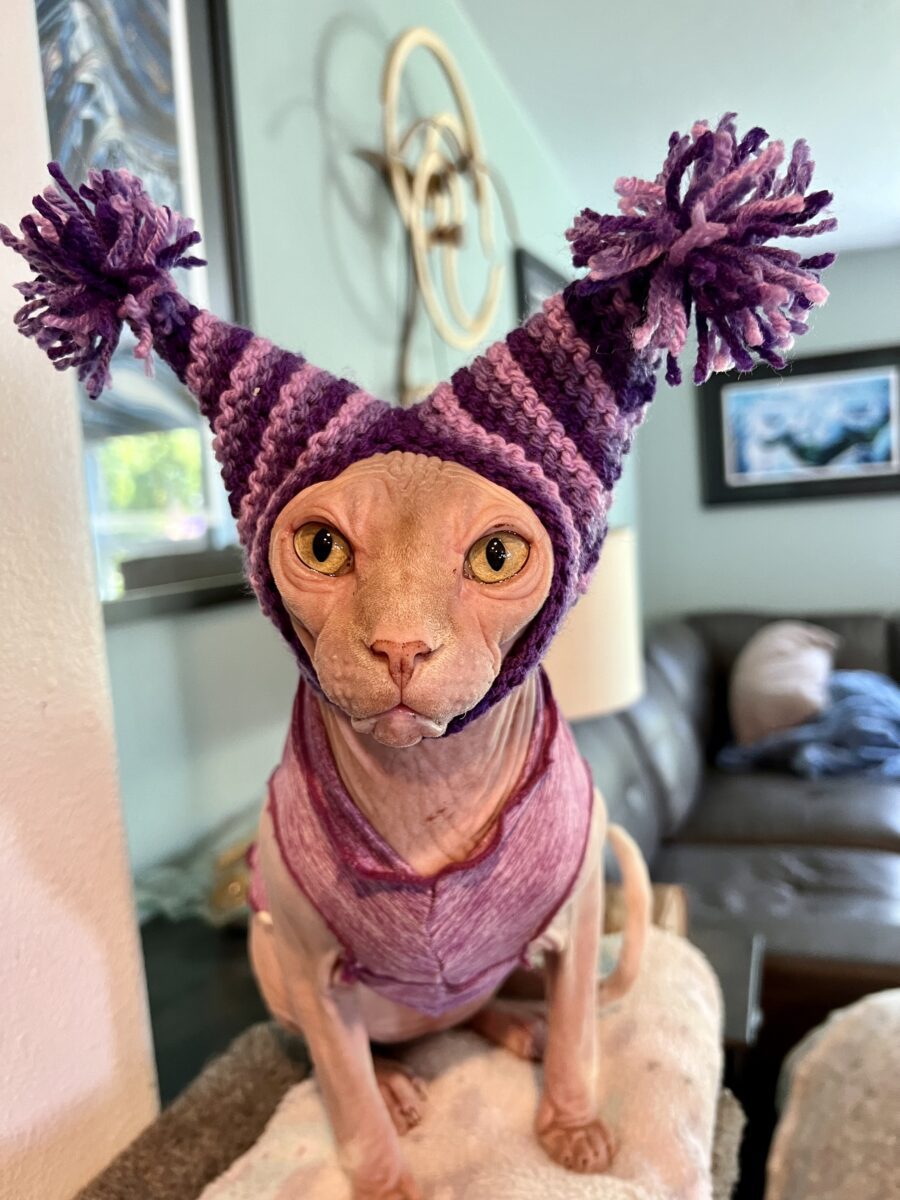 And just for fun mom decided to include one of our feline brothers.  this is Joee Bowee.  There is a lady in NZ who makes these fantastic cat hats and they are part of the Pointey Hat Club.  Mom thinks this is pretty funny.  Joee likes to curl up next to me when I dozing cause I'm so nice and warm and they seek body warmth.
So on a very positive note this week, we are having excellent days.  It's very hard to imagine Jessee will be 10 on Monday.  I can't help but think back to 19 months ago and hoping we would have time to say goodbye.   She is an excellent example of what is possible.  We have lung X-rays on the 11th to see how this chemo is working, fingers crossed.  And we have accupuncture for my rear legs coming up.  Otherwise we are all just enjoying every minute of every day right now.  Bye for now.  birthday pictures next!!!