A very Merry Christmas to everyone! Jessee and Jaymee were able to get out today for some grass grazing as we got rain and all the snow melted, all 8″ of it.
So last night Jessee officially made the naughty list of Santa. A bag of Primal cat pork food cubes was left on the countertop overnight. This should be, "should be" out of range for a tripawd. Well not for Jessee who is so food motivated it's crazy. I'm sure she thought hey thanks guys. She ate about 2/3 of the bag before she filled up. Found the remains during the night after she jumped in bed with us and I went to see if all was ok. Well I guess more power to her. This is why she used to be known when she was little as, the Brat girl. I say that with love. She's still getting her goodies today but that's why nothing is under our tree, between her and the cats. Nope.
So we took a little Christmas stroll this morning and and here are our photos.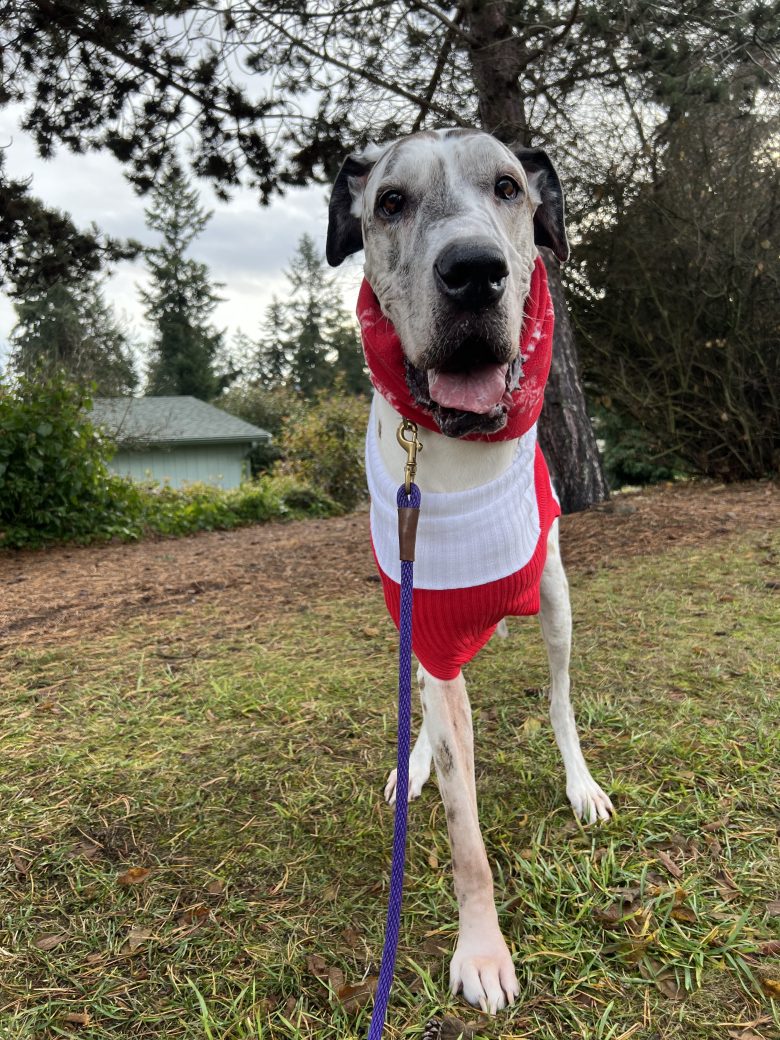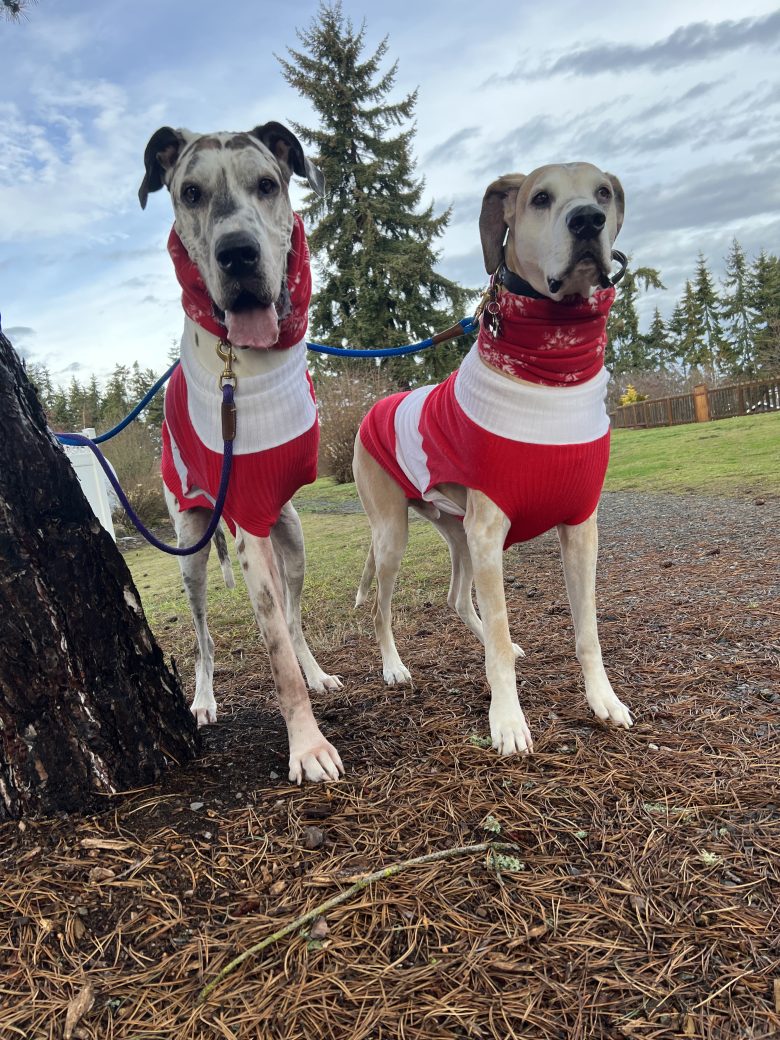 This last one is Jonesee and Joee and they had to get in on the act too.
So wishing everyone a very Happy Holiday. This is our third Christmas since becoming a tripawd which just feels amazingly wonderful! Hugs to everyone!!