Well the headline there says it all.  It's been a week and a day since surgery to remove that nasty, ugly, spindle cell soft tissue sarcoma.  And this morning we just got the email from our oncologist Dr. Rizzo who said the margins are clear with no further treatment recommended.  Before the surger we were prepared to not do anything.  Thinking Jessee is 9.5 now and it would be too much for her.  But Jessee now doesn't have to worry about that ugly mass on her side erupting or it spreading and affecting the rest of her happy carefree days that she continues to enjoy!  We are all doing a happy dance right now and celebrating with what else but a beef cheek cause that's the fab right now for the fur babies.  Our pet insurance has continued to provide Jessee with excellent coverage and we are just so pleased I can hardly describe the feeling.  As always I'm closing this with numerous pictures of my special Tripawd Diva Dane Cancer Warrior..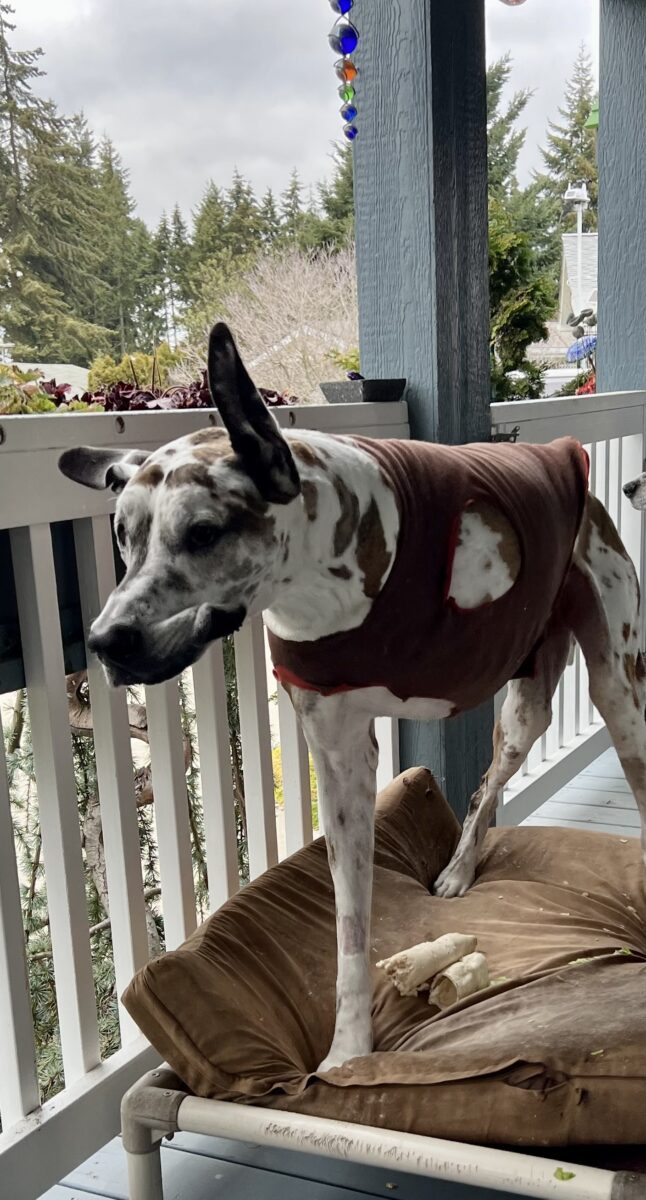 Caught her in a mid shake 🙂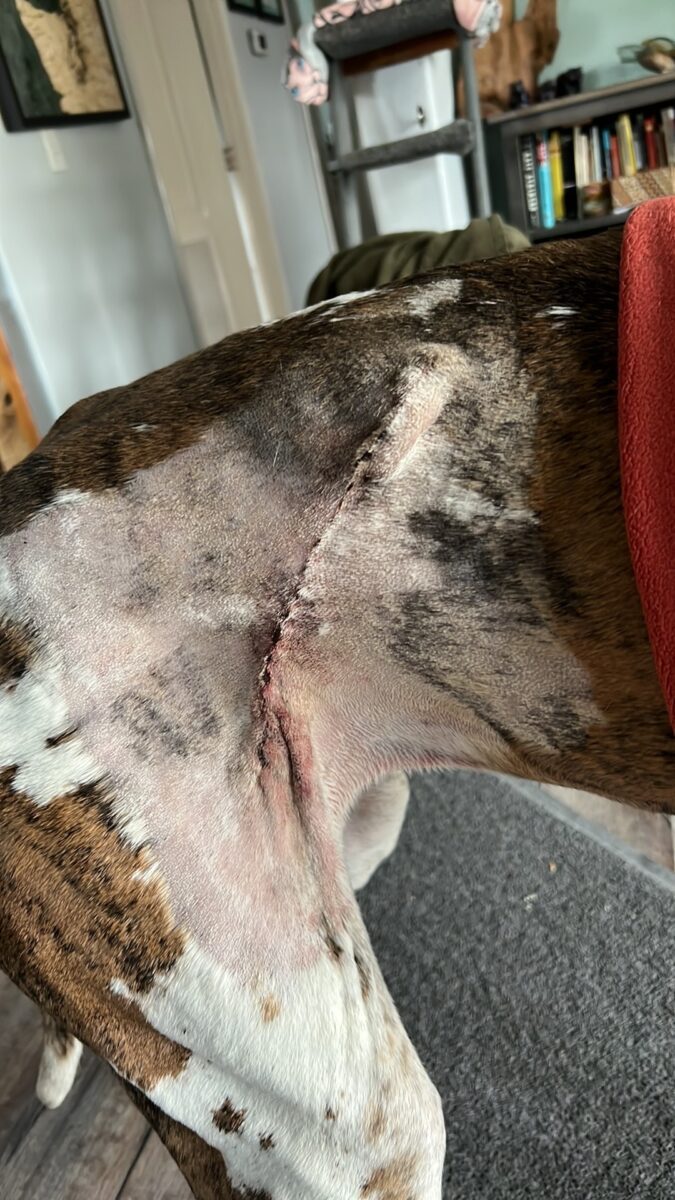 This is the incision yesterday morning.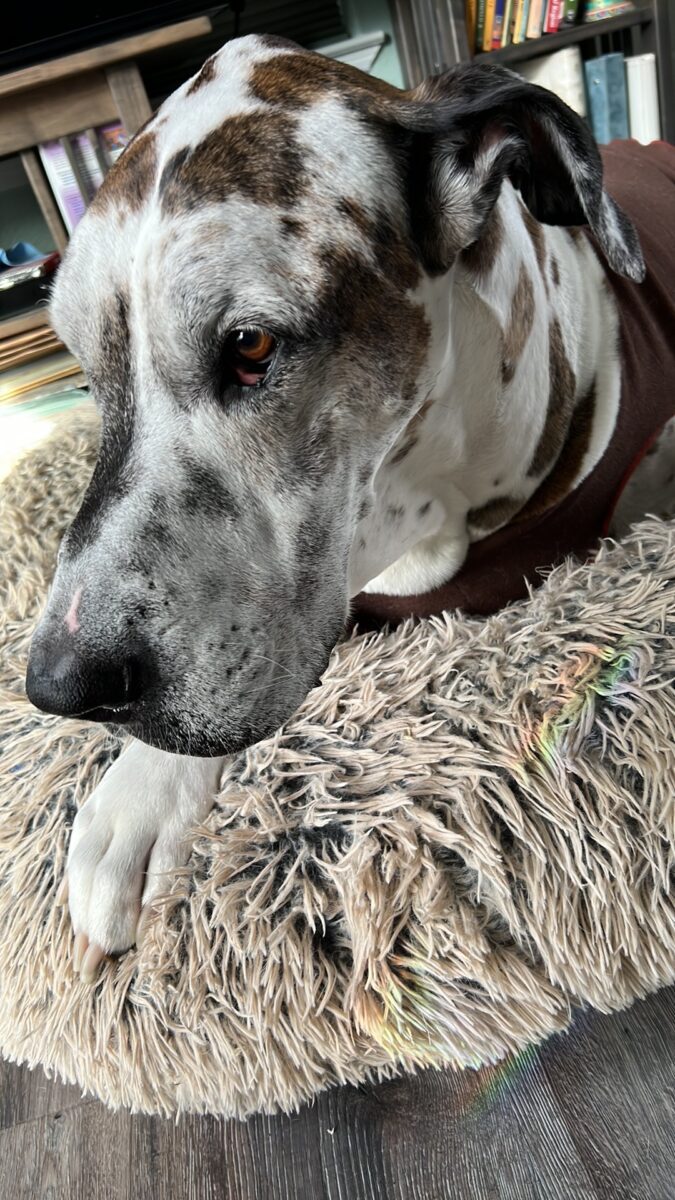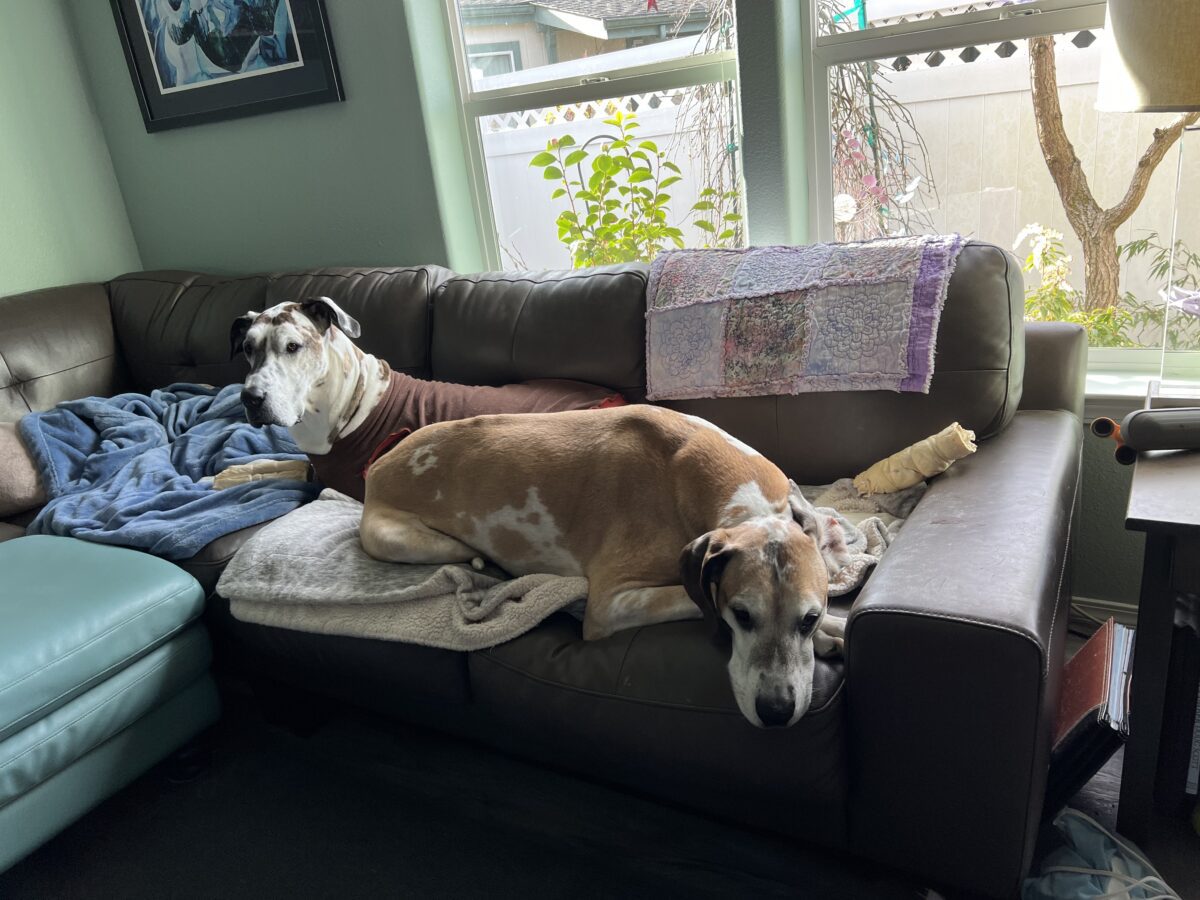 It's beef cheek time wherever you want to eat it kids!!!