Drum roll please……  The Diva Dane Tripawd cancer warrior is back!!
At the crack of dawn on Monday mom and dad drove me and my "brother" Jaymee to Willow Tree Animal hospital for my latest procedure.  Mom was scared, I was not.  I know how strong and brave I am.  Mom is a worry wart.  She hated leaving me there but could tell I was immediately in great hands by the way everyone greeted me.  Of course mom had to call FIVE times pri0r to my surgery to make sure I was doing ok.  I was getting ear scratches and head rubs and making friends.  When the surgeon called mom prior to the procedure he told her he has a special place in his heart for Great Danes.  He had one that served as his best man at his wedding.  At that time mom knew it was all going to be ok.  The doctor reviewed with mom the procedure and how he was hopeful to get all that nasty cancer stuff out of my body and promised mom to take extra special care of me during anesthesia and surgery.  About an hour and a half later the call came to mom.  I did just fine.  I handled the anesthesia really well.  Woke up quickly and was getting ready to come home.  The doctor told me he feels pretty confident they were able to get it all with some nice clear margins.  Of course we have to wait for the labs to come back in a few days.  I have a whopper of an incision but I'm a quick healer and no external stitches.  Mom and dad raced over to get me as quickly as possible.   Since I was famished from not eating since the night before I was treated to a plain McDonalds hamburger (I get no junk food or people food) but mom makes an exception on surgery or treatment days.  I'm not thrilled about being kept off the bed and off the couch.  My two favorite places to cuddle and stretch out but I'll survive for the next two weeks.  I'm on a few meds to keep my comfortable but I'm eating just fine, walking, moving around good, alert and pretty comfortable.  Mom is feeling sooooo much better.  The surgeon told mom that spindle cell soft tissue sarcoma sort of exploded in his hands.  Really odd and I'm glad it's not in me anymore :). Below are some pictures of me getting ready to leave and today with my beef cheek.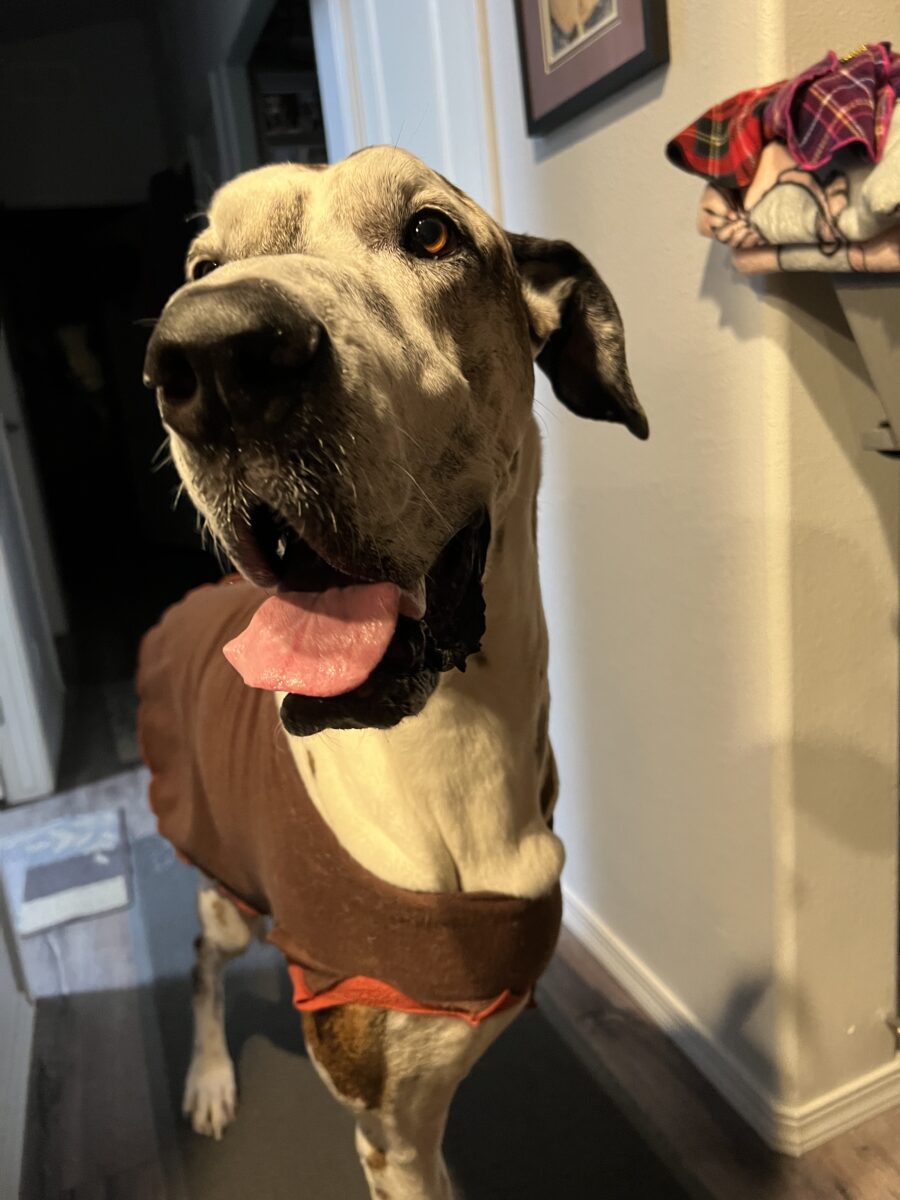 Getting ready to leave at 5:45AM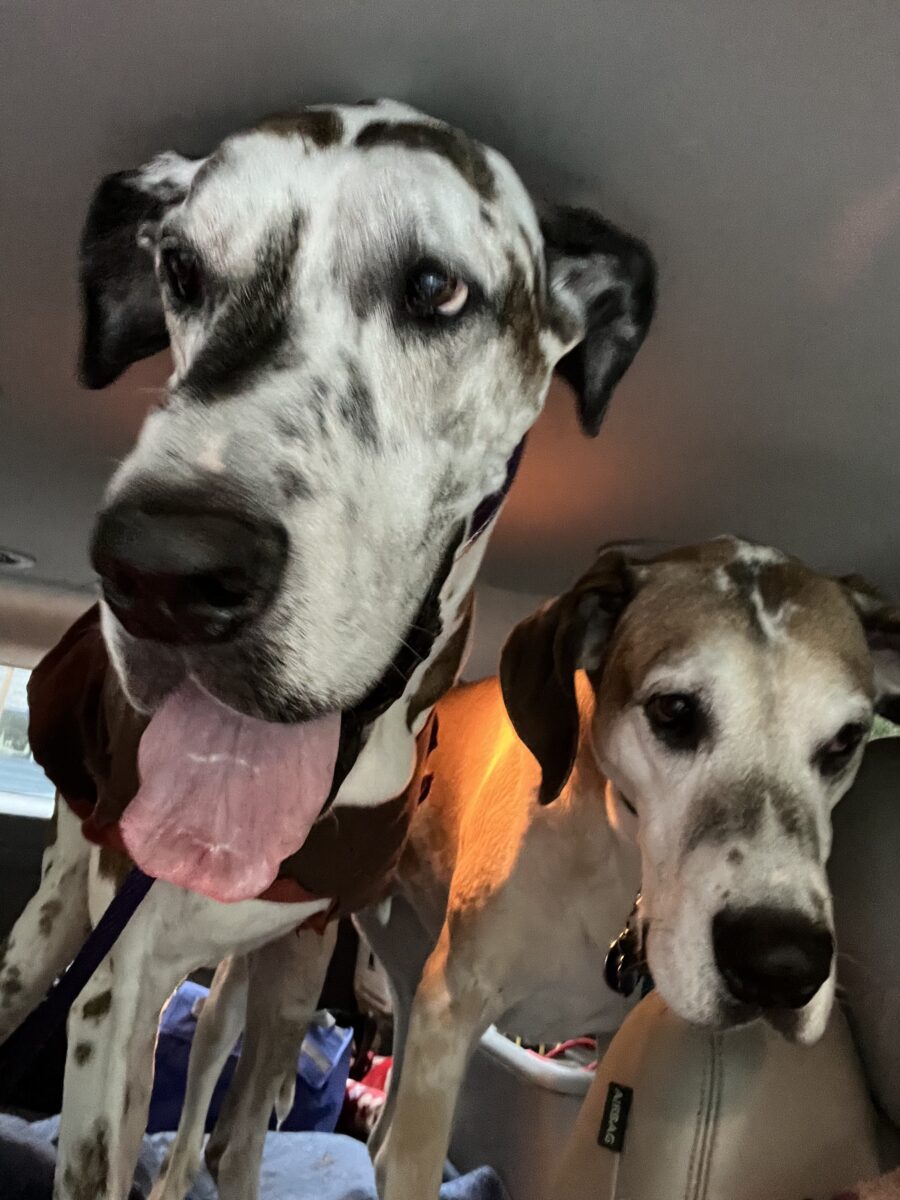 We brought my "brother" Jaymee for support on the trip over.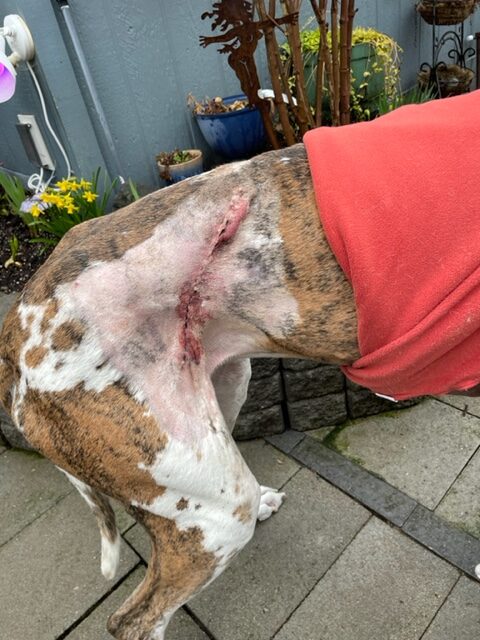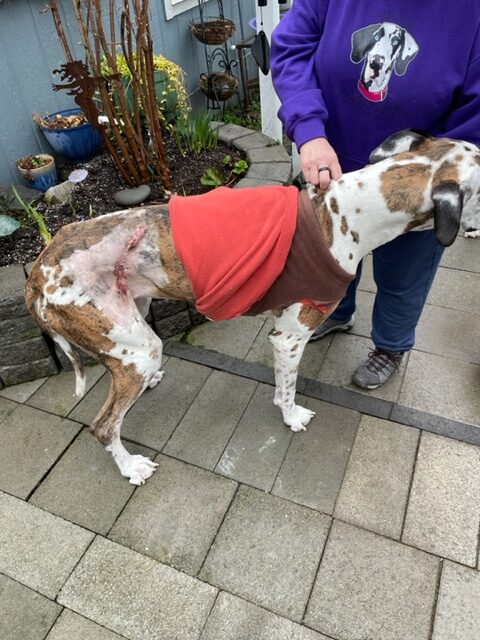 it's not as bad as it looks.  I'm not in any pain and feeling good.  I like to keep my soft fuzzy fleece on and I do not have to wear a cone.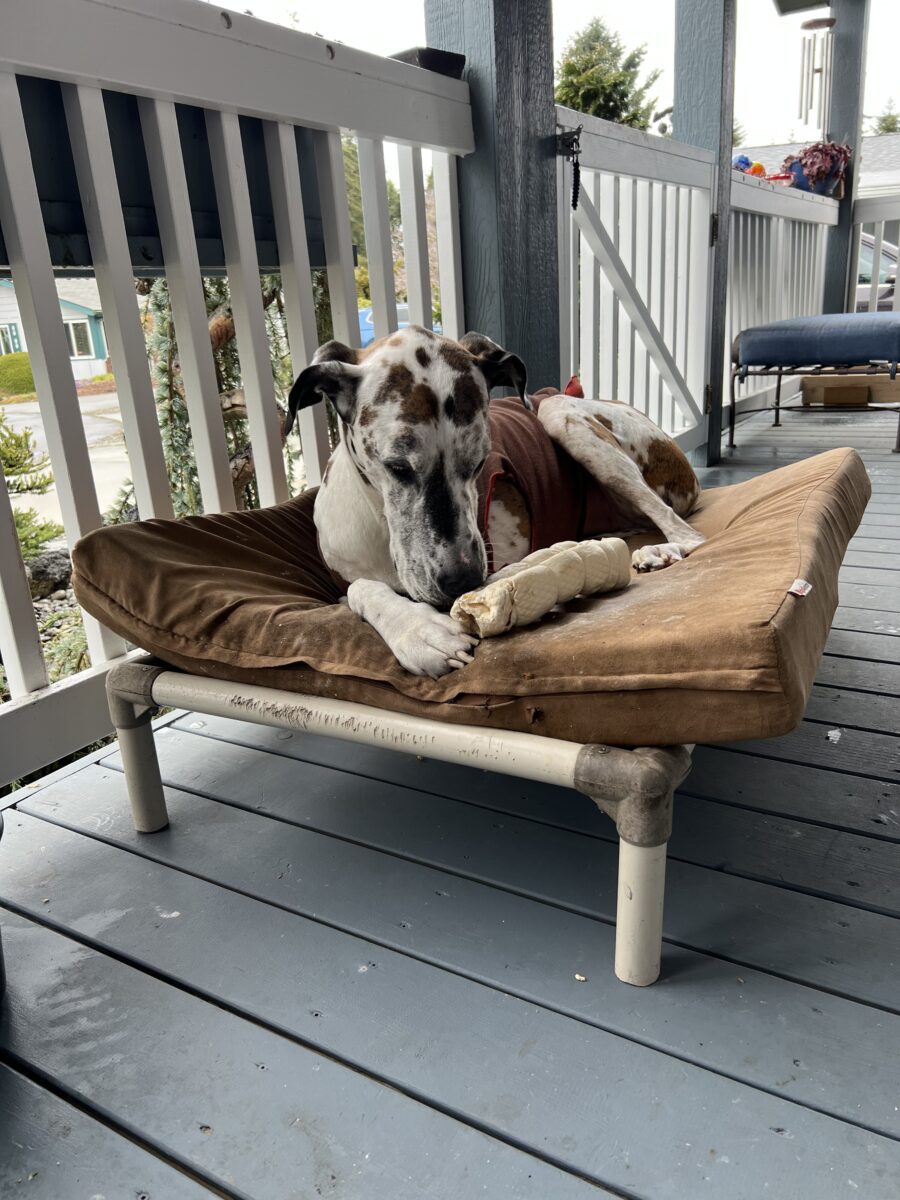 And just like that it's beef cheek time again.  Mom promised I can have one a day if I want forever.  We see Dr. Rizzo our oncologist in two weeks for our follow up and review of treatment protocol.  Possible Toragen vaccine.