So the day before my birthday mom decided I needed a fresh birthday bath.  We got buckets of nice warm water and a super nice shampoo and I got brushed and scrubbed and rinsed and I had my fill of my and her bath routine so I turned my back on her.. lol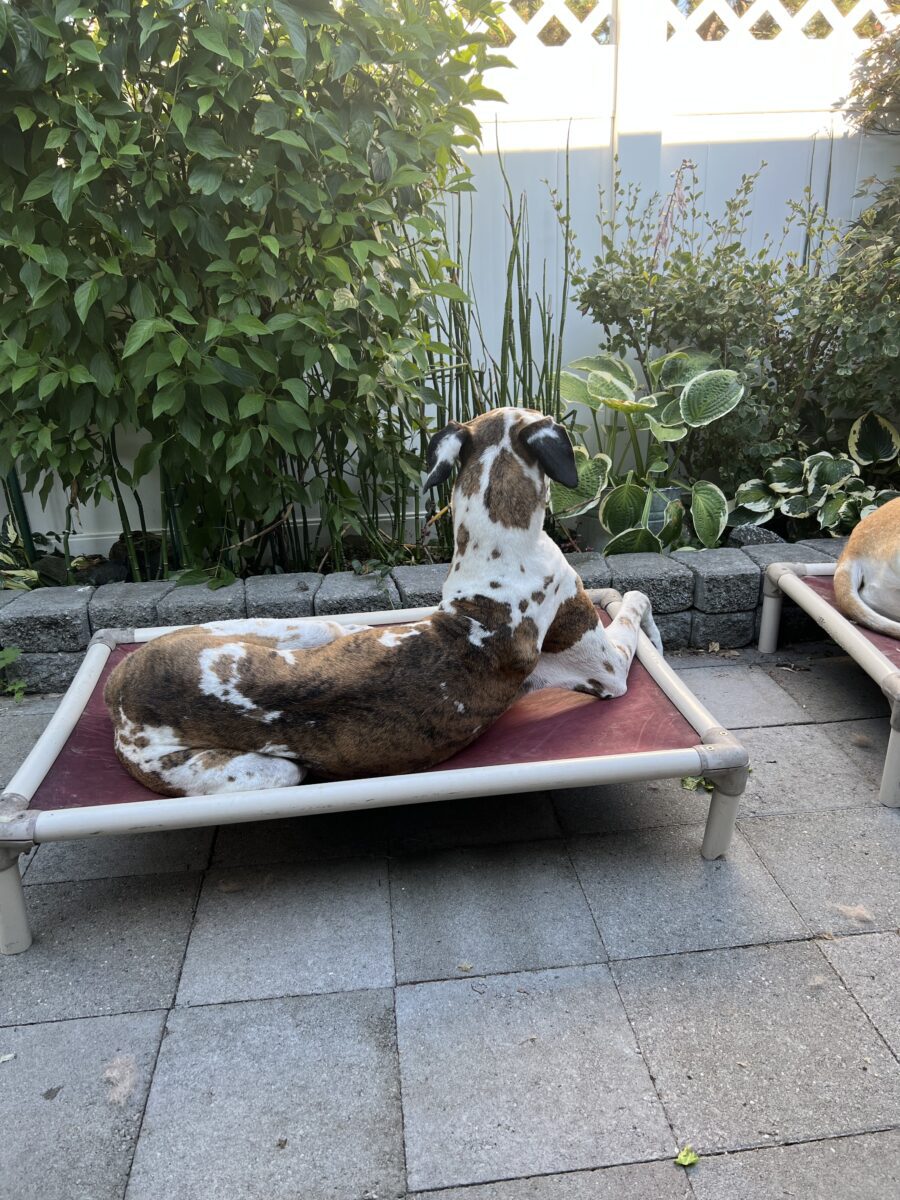 However, I  then decided as usual I would "dig" my hole to China on my elevated bed.  Mom is trying to figure out how to upload the video of how graceful I look on three legs digging on an elevated bed.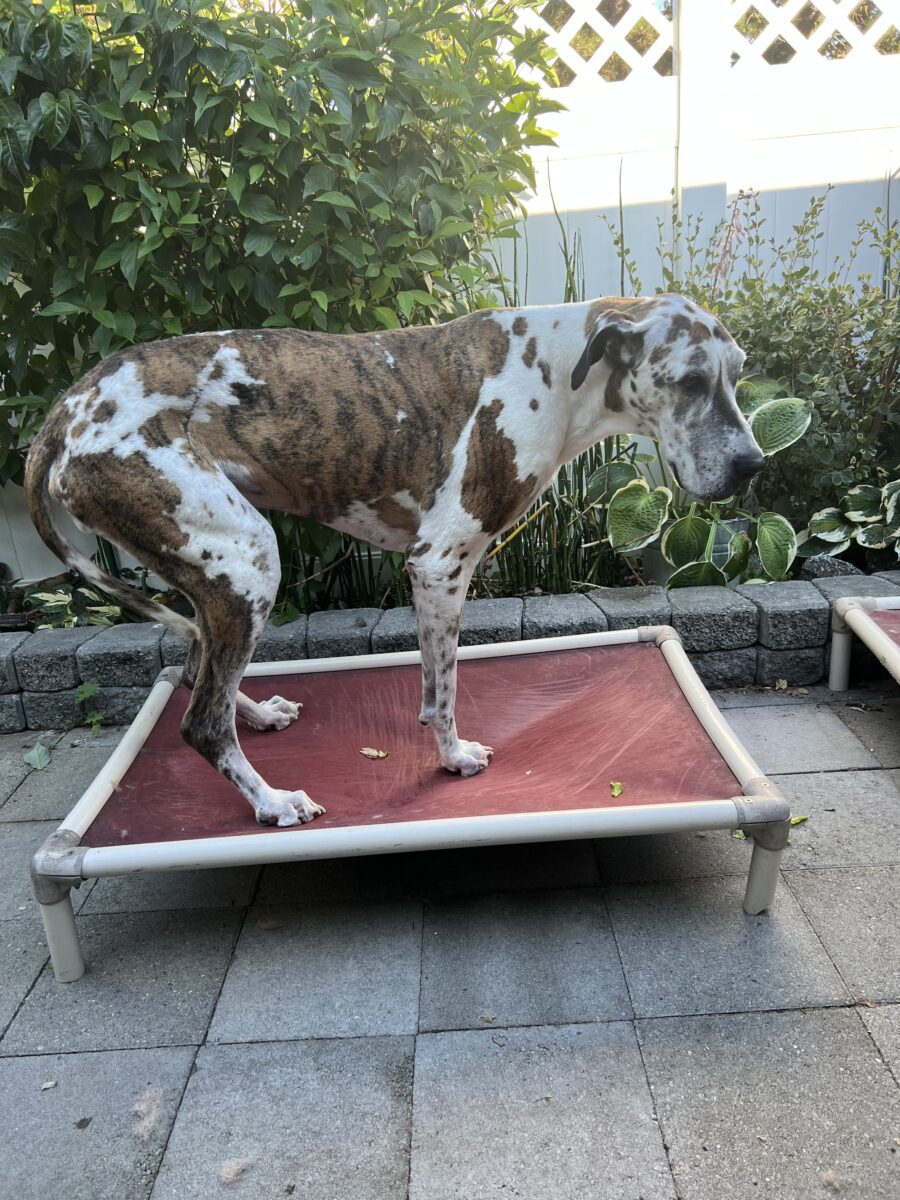 After my bath it was time for a big heaping pile of organic romaine lettuce which is my favorite snack of all time.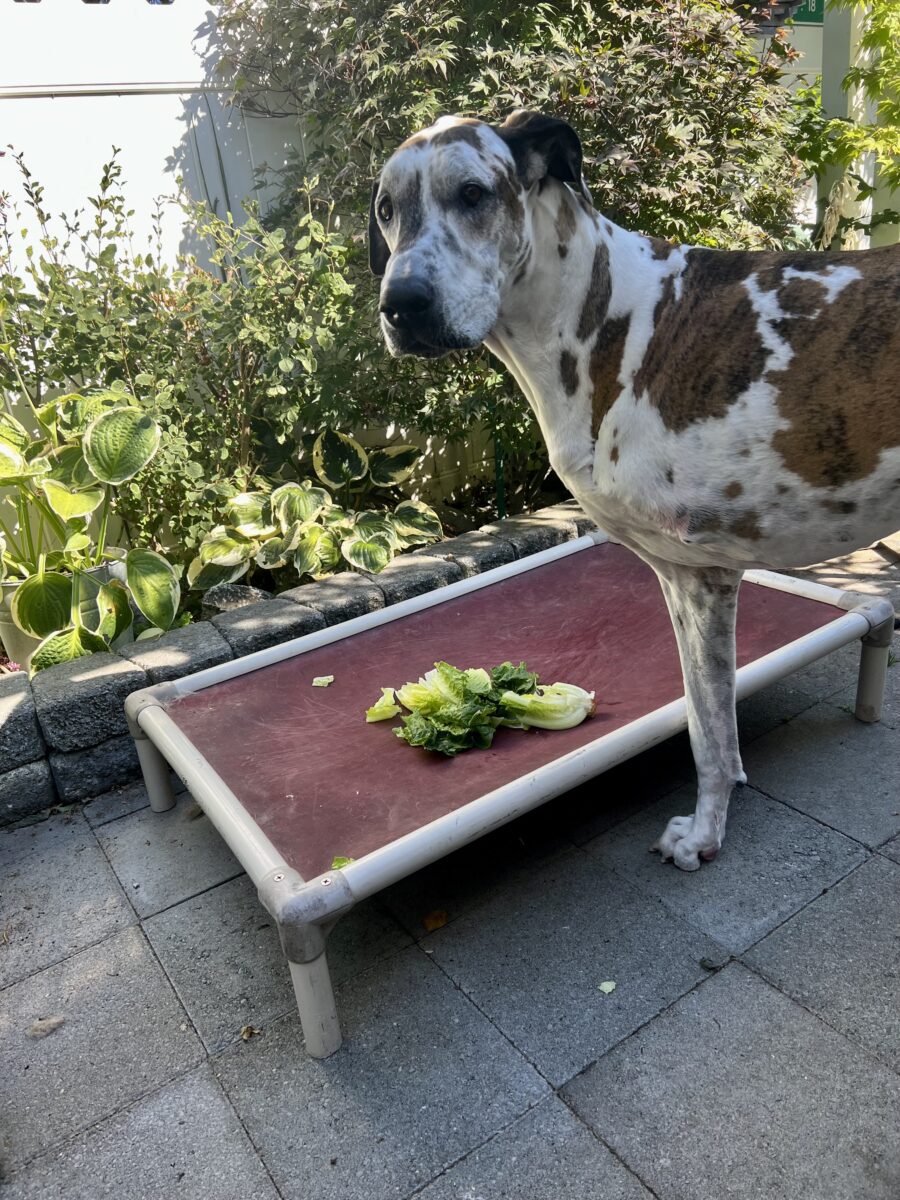 But the real humiliation was the purple birthday hat I got tricked into wearing.  Of course all my birthday treats more than made up for it.  My doggie ice cream and my freeze dried duck necks and turkey hearts etc.  Mom knows what I like.  I had a really good birthday and did chemo treatment number 17 nice and easy.  My birthday cake will happen over the weekend since Jaymee's birthday is on the 16th.  But that video is coming cause it's amazing to see what I can still do.  Loving life large as a tripawd of 105 lbs, 19 months into this journey and a whooping ten years of age!!!