First tada!  Jessee celebrated 20 months as a tripawd yesterday and she did it in style with treats, and barking at the birds and the clouds and anything else that crossed her domain!
Second tada!  Jaymee her "brother" turned nine today!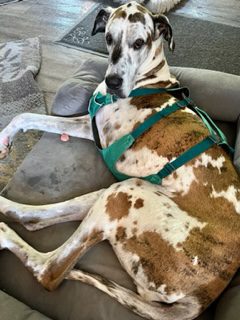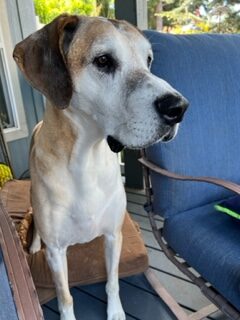 and finally sharing a photo of our hairless brothers Joee and Jonesee getting a bath to make everyone smile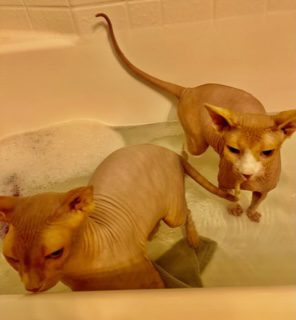 We are incredibly proud of Jessee.  She continues to inspire us and to just enjoy her life.  Tonight she is getting oral chemo treatment number 24.  Her X-rays this past Thursday with the oncologist showed no spreading of the nodule and it is staying the same size.  Ever onward!