Jessee sends her hellos and licks and wags
Se just got back from a little airstream roadtrip to Oregon.  First night was at the Columbia River where she enjoyed some fresh air!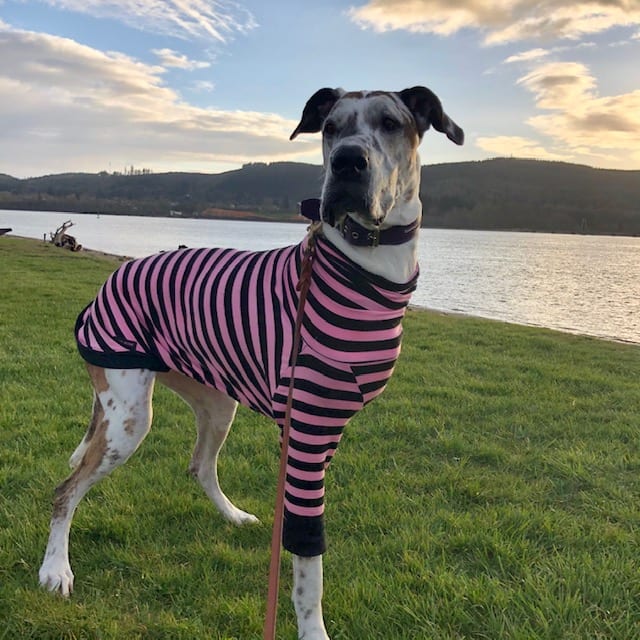 Second night we headed down to Yachats, Oregon on the beach.  Our rehab vet Dr Finn did not think Jessee would do real well  walking in the sand as she does get tired.  So we walked along the paths and back and forth to the grass area.  She smelled the ocean and watched the people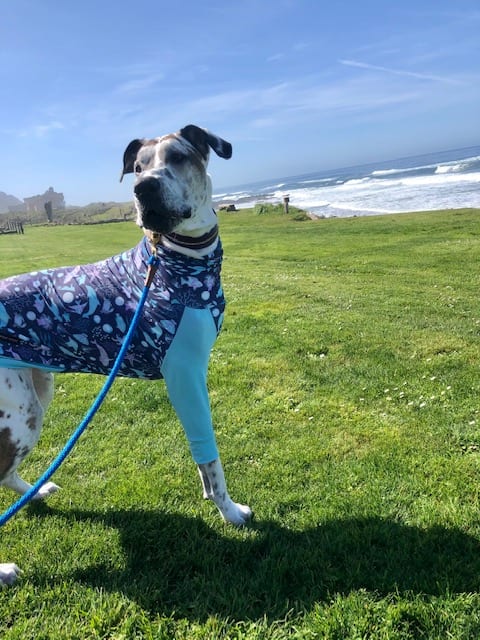 But on day three we had a pit bull that decided to make a run at her.  Dogs are not allowed off leash but this guy pulled away from the lady.  Jessee's dad stepped in between them and the pit went after a different dog.  But needless to say we were concerned and really didn't feel safe after that.  Jessee was also tiring out and not wanting to hop into the truck (tow vehicle) even with the ramp.  I think it's just a bit awkward for her and we will revamp.  So she took one final sniff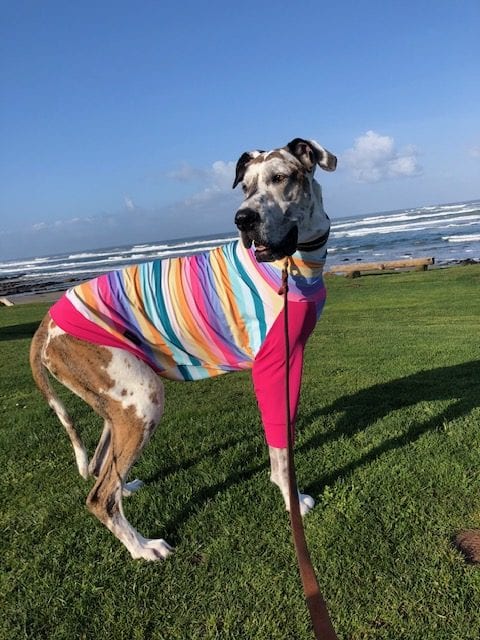 and we headed home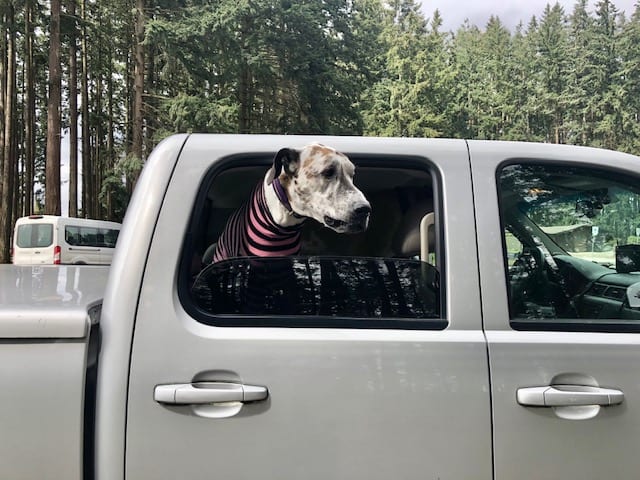 A few days after returning home Jessee had her fifth chemo treatment.  She did very well.  Dr Rizzo has reduced her treatment dose slightly and is trying a new anti nausea medication.  Worked pretty darn well and by the next day (Monday) Jessee was feeling good again.  One treatment to go.  In two weeks we do scans (FINGERS CROSSED)
It was a nice little get away with the two danes and two sphynx, also a bit of an adventure.  Next post, new revision to orthodic to assist her diva walk!